Summer term

Following on from the Government announcement regarding school closures. School will remain closed for Year 7,8,9 and will now be open for Year 10 pupils from Monday 22nd of June. Click here to see what school looks like. We are still open for key workers if they cannot find alternative childcare. Other year groups should be kept home where possible.
During this period of closure our priority is to ensure that you and your families are safe. Click here for safeguarding information.
For help with virtual learning and login support/ help whilst at home Click here.
For help and advice for Year 11 pupils on transition to Year 12 Click here.
Primary Transition Parent Virtual Meeting - Thursday 2nd July - 5pm
I would like to invite you to a Virtual Transition Information meeting for Year 6 parents. The meeting will be held online through Microsoft Teams on Thursday 2nd July at 5pm. I will deliver a presentation about our school, the Year 7 curriculum and how we can work together to provide an excellent education for your child. Mr Kelly, Assistant Headteacher, will tell of the pastoral support available as well as practical arrangements such as uniform, times of the school day and transport. We will also introduce you to Mrs Georgy, Head of Year 7, and the Year 7 Form Tutors.
You will be sent an invitation to the meeting via email. I would be grateful if you could reply by email if you are able to attend so we can confirm we have the correct e-mail address. If you have a particular question you would like to ask then please include this in your email. If you do not receive your invitation then please contact us at enquiries@olsj.blackburn.sch.uk
P Tite (Headteacher)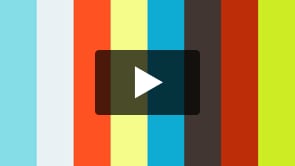 Latest News & Galleries
St Albans
New Year 7 Parent Information Meeting Thursday 2nd July